Dick was a naturally-skilled jazz musician.After a distinguished career as an educator and respected high school principal, Dick focused some of his considerable energy on the trumpet. He led a Dixieland-style jazz band and was an active member of the TOMATOSOUP BAND. Members particularly appreciated his participation in the Band's trip to Europe in 1999. Sadly, Dick passed away in October 2002 after a courageous battle with ALS (Lou Gherig's Disease). He is fondly remembered for his major contributions to music education, his commitment to jazz and for his support of the TOMATOSOUP BAND in particular.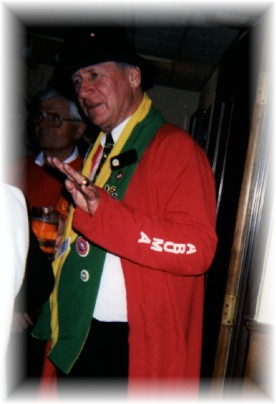 Jan Maars is a London-based entrepreneur and successful business man.Currently he is President of Abuma Manufacturing Limited. As a member of the band, he played his trumpet with enthusiasm and always displayed a friendly and helpful manner. Even after the growing demands of his work caused him to leave the band, Jan continues to support the TOMATOSOUP BAND. All members appreciate his continuing commitment.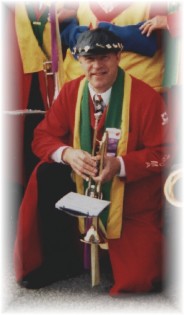 Harry is retired London contractor and successful businessman who was an active and reliable member of TOMATOSOUP BAND for over fifteen years. Without his leadership the band would not have had the many memorable experiences we have all enjoyed.Harry's business background has been helpful in steering the band to make wise decisions - whether it be in raising money, in spending it, or in offering helpful advice about repertoire, marketing and leadership. Harry was a prime mover in making the band's two trips to Holland possible. He was also a key person in securing our first bus which he helped to modify for band use; and, to pay for the second bus he brought in advertising revenue.

Although he is no longer able to be a regular Tomatosouper, we hope that as a Dassendrager, we will not only recognize his exemplary years of past service, but that we will continue to benefit from his future support and interest.